15 Black Athletes that Changed the World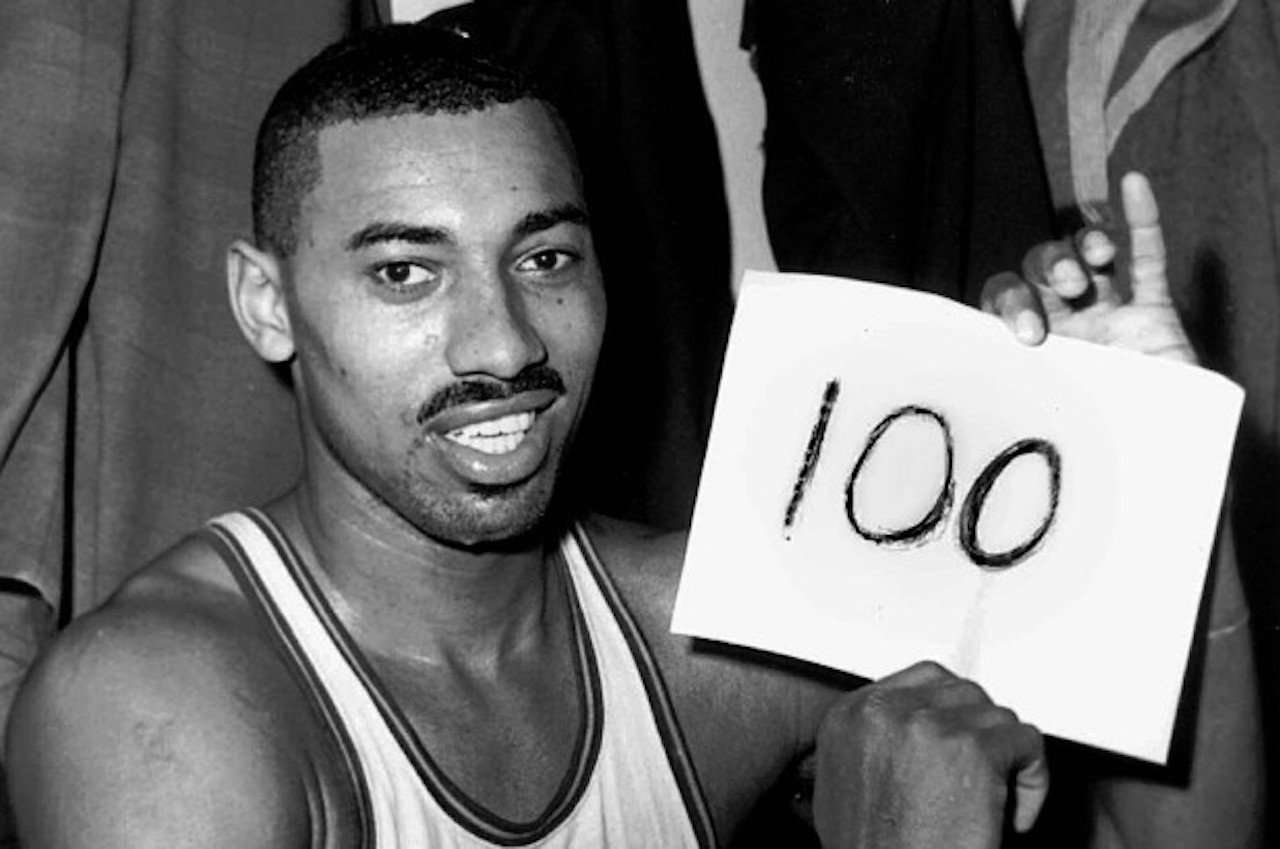 It would be an under statement to say Black culture and sports go hand in hand. There are so many outstanding Black athletes in history that it's difficult to pick the stand out athletes.
But we have done it. Here's an inspirational list of 15 outstanding black athletes who changed the world.  
In no particular order. 
Jesse Owens
Jesse Owens was an inspiring American track and field athlete who flawlessly mastered long jumps and sprints. He won four gold medals in the 1936 Berlin Summer Olympics and became the very first American and black athlete to win four track gold medals at one single Olympics.
Owens was regarded as one of the most famous and greatest athletes in the history of track and field. What's most interesting is that during the 1936 event, Hitler was planning to show the entire world the dominance of the Aryan race. Well, with Owens sealing his place in the Olympic history, the athlete proved Hitler wrong.  
https://www.youtube.com/watch?v=E31LnSw47xo
Bill Russell
Bill Russell is a basketball player who won 11 championships in 13 years. He was also the first black coach to bring a professional team to a championship with the Boston Celtics.  Bill Russell was one of the first athletes to start advocating for civil rights. 
Althea Gibson
Althea Gibson was the first black professional tennis player. She won the French Open in 1956, the first year she joined; this also made her the first African American to win a Grand Slam title.
One year later, Gibson won Wilmington and the US Nationals (which later became the US Open). She later switched to professional golf due to the fact that she couldn't make money playing tennis. 
Gibson was in the top 50 earners among women golf players for five years. 
RELATED: 21 Black Heroes They Failed to Mention in School
Tiger Woods
The American professional golfer is among the top three for all-time most wins. Tiger has also been one of the world's highest-paid athletes for several years. He changed the finances of golf by being endorsed by Nike. As a matter of fact, the brand wasn't involved in golfing until Woods came along.
Tiger Woods undoubtedly is one of the most recognizable black athletes of the 21st century.  
Alice Coachman
Alice Coachman was an outstanding American athlete specializing in the high jump and the first African American woman to win an Olympic gold medal. She won the AAU Championship ten years in a row and was included in the National Track & Field Hall of Fame.
Many say that if the 1940 and 1944 Olympics wouldn't have been canceled due to WWII, Coachman would have been named the greatest female athlete ever.  
Serena Williams
Serena Williams is one of the most famous tennis players (and athletes, period) in the world. She's won 23 Grand Slam singles titles and a total of 100 titles which includes one Olympic gold medal. As if that wasn't impressive enough, Williams held the number one ranking for 186 consecutive weeks.
Serena is also involved in over 10 charitable organizations, a couple of which she started herself.  
Jackie Robinson
Jackie Robinson was the first black professional baseball player to play in Major League Baseball as well as the first African American enshrined in the National Baseball Hall of Fame.
When organized sports didn't allow black players, Jackie Robinson broke the color barrier when he started at first base for the Brooklyn Dodgers in 1947.  The rest is (baseball) history!
https://www.youtube.com/watch?v=CX3tv9uKj1I
Muhammad Ali
Muhammad Ali was an African American professional boxer who won the heavyweight championship three times. One fascinating thing about Ali is that he lost his license when he refused the Vietnam War draft. He was arrested and convicted, but the US Supreme Court overturned this decision later.
Among all the impressive and bold things Muhammad Ali has done as an activist and philanthropist was convincing Iran to free some American hikers who were being held in prison.  He will forever go down as one of the greatest black athletes in history. 
Arthur Ashe
Arthur Ashe was an African American professional tennis player who won three Grand Slams and 33 overall career titles. Ashe was the first black athlete selected to the US Davis Cup team, as well as the only black man who ever won the single tiles at the Australian Open, Wimbledon, and the US Open.
He advocated for civil rights and he's even been arrested a few times for protesting for equal rights. When he got AIDS, he started the 'Arthur Ashe Foundation for the Defeat of AIDS' along with the 'Arthur Ashe Institute for Urban Health'. Ashe received the Presidential Medal of Freedom after his death.  
RELATED: WNBA Salaries: Why They're (Shockingly) Low and Unjustified 
Warren Moon
Warren Moon was the first black football quarterback in the Pro Football Hall of Fame. Furthermore, he's the only black football quarterback in the Canadian Football Hall of Fame.
Moon won five Great Cups in Canada. He won the offensive Grey Cup Most Valuable Player twice, and, when he came to NFL, was a Pro Bowl player nine times. Moon became the most valuable player in 1990 and was named Man of the Year in 1989. Now, that's an impressive career!
Dominique Dawes
Dominique Dawes is an artistic gymnast and the first African American woman to win individual Olympic gold medal in gymnastics. In addition, she was the first black woman of any nationality to win a medal in gymnastics.
Dawes was inducted in the U.S.A Olympic Hall of Fame, U.S.A. and International Gymnastics Hall of Fame. She became the president of the Women's Sports Foundation for few years after she retired.  
Joe Louis
Joe Louis, regarded as one of the best heavyweight boxers of all time, was the one who basically brought African American boxers back into boxing. Heavyweight black boxers were mostly banned from fighting for championships after the era of legendary boxer Jack Johnson. Until Joe Louis came along.
Louis opened the doors for a plethora of other African American boxers. Also, in his later years, Louis became an advocate for civil rights.  
Jackie Joyner-Kersee
This spectacular lady is the only track and field athlete who won three medals in four different Olympic Games. Jackie Joyner-Kersee was voted by Sports Illustrated as the top female athlete of all times. She still holds the world record for heptathlon as well as six other Olympic records.
Jackie Joyner-Kersee led the way for other athletes and had an award named after her: the Jackie Joyner-Kersee Athlete of the Year Award. 
Jim Brown
Jim Brown is a former professional football player who retired from the NFL at the top of his game and started an acting career. Brown set multiple records (such as becoming the very first player who reached the 100-rushing-touchdowns milestone) and was inducted to the Pro Football Hall of Fame. He has 3 MVP awards and 8 rushing titles in 9 seasons!
Brown is also a renowned civil rights activist. He is believed by many to be the greatest football player of all time. 
Wilt Chamberlain
Wilt Chamberlain was such an incredible basketball player that the NBA had to keep changing rules in order to make it fair for the other players. In spite of that, Chamberlain still remained one of the best. Actually, he is the only professional basketball player to score 100 points in a game.  
So here they are! The 15 black athletes who changed the world. Most fought racism, some broke world records, and all of them amazed the world.