Angela Rye: 10 Reasons We Love The Tireless Advocate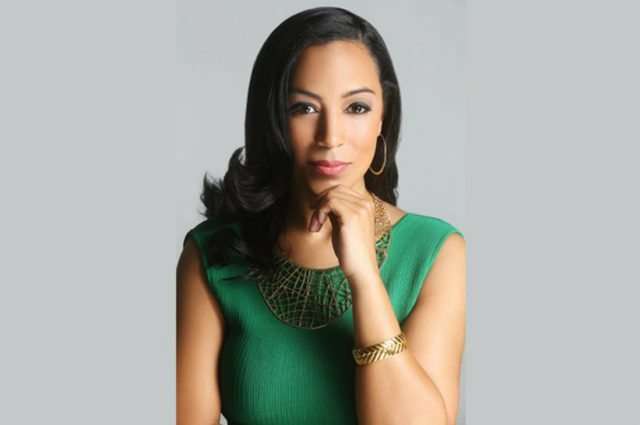 How many ways do we love Angela Rye? Oh, let us count the ways. And the reasons. 
For those of you who might not be familiar with Ms. Angela Rye, she's an attorney and a political analyst for political stations like CNN. Angela garnered fame though her sharp commentary on various TV interviews, round table debates, and guest appearances. 
The Seattle native comes from a family of community activists and began her career in legislative advocacy at the National Association for Equal Opportunity in Higher Education. 
Here are ten (of many more) reasons why we absolutely love Angela Rye.  
1. She has a plethora of titles 
While she is best-known as an NPR political analyst and CNN political commentator, Angela Rye's list of titles is sprinkled with several other roles. She was a lawyer and a political commentator for numerous media outlets and publications such as MSNBC and CNN. She is also a political advisor. Plus, she runs the boards of the Congressional Black Caucus Institute, Congressional Black Caucus Political Action Committee, and Women in Entertainment Empowerment Network. 
Pretty impressive, right? We thought so too. 
https://www.instagram.com/p/BwvCnqEFuY8/
RELATED: Dr. Hadiyah-Nicole Green: The Innovator Fighting Cancer in a New Way 
2. Advocacy is in her blood
Angela was born and raised in Seattle, Washington. Her father, Eddie Rye, Jr, was a community activist there. She learned the value of community advocacy from a young age and grew into a powerful advocate. 
While writing about her upbringing, Angela said: "It seemed like my father knew everybody in Seattle, where I was raised. When he and I would walk down the street I remember people would regularly ask him how he was doing. He would respond without missing a beat: "You know, just out here fighting this racism, man."
And she was named after the activist and author Angela Davis. 
3. She guides and helps young professionals 
The nonprofit youth empowerment group she created, IMPACT Strategies, has the main goal of guiding and helping young executives thrive through political involvement, civic engagement, and economic empowerment. 
4. She's a civil rights activist 
Angela Rye is a renowned Black Lives Matter advocate, encouraging others to get involved while sparking dialogue regarding the movement's work and ethics. She's become an influential figure in the fight that the African American community is facing against social injustices. 
Through her BLM advocacy, IMPACT group activity, and political commentary, Angela constantly proves her support and dedication to the empowering minorities to fight discrimination.   
RELATED: On Julian Bond & His Timeless Quotes on Civil Rights 
5. She is connected and using it for good
Angela Rye is a member of many high-profile affiliations such as the Washington Government Relations Group, The Links, American Bar Association, Incorporated, and National Bar Association. She mingles in the entertainment world and political world, and uses all her connections to push for change.  
6. She is unapologetically herself
Back in 2016, she made the headlines for quoting Queen Bey during a debate with Corey Lewandowski, CNN contributor, and Donald Trump's former campaign manager. Angela Rye wittily pulled out a classic line from Beyoncé's anthem entitled "Sorry," which completely shut down Lewandowski from slamming President Barack Obama: "In this moment, I'm going to Beyoncé you: 'Boy bye.'" After that, she continued with: "You are so out of line right now. Tell your candidate to release his tax returns. Two words: Tax return." 
Listen man. This Administration and it's defenders may have some of y'all going in circles. Not 👏🏽 ME 👏🏽 *cues Childish Gambino's Redbone* Not tonight. NOT EVER. Tune in tonight where we do it all over again on @CNN! pic.twitter.com/SrIKhgQhpg

— a. rye (@angela_rye) April 4, 2019
7. She has a unique outspoken candor 
And we're not talking only about her TV appearances. She has a big following on Twitter, where she often expresses her disdain against certain political leaders, without being coy or shy. Through the social media platform, her followers can feel Rye's bite every time she responds to trolls, haters, and naysayers. 
RELATED: The Silent Parade of 1917: Why the Forgotten March Matters 
8. Her The Breakfast Club appearances are always a must listen
Angela frequents the most popular black radio program in America, The Breakfast Club. Anytime she's on there, the conversation is one not to miss. Her relatable and clear approach to politics makes following current events a breeze. 
Speaking on her advocacy work, she told The Breakfast Club: "We're not all going to play the same role. There's agitators, there's advocates, and then there are implementors and we all have a certain role that we play."
On a separate appearance on the show, she spoke on economical means that are holding people back: "When you have been told that 'You need to get over it' and you don't have the means to get over it, you literally don't have the economic means to get over it, you don't have any viable solutions, that doesn't work."
9. She uses social media as a tool for fighting social injustice 
Angela Rye takes part in many online campaigns that celebrate African American unity and beauty. For example, in February 2017, she joined a team that launched the #OurBlackisBeautiful campaign during Black History Month and beyond. She worked with many influencers in order to promote the threefold concept of #GiveBlack, #BankBlack, and #BuyBlack. 
https://www.instagram.com/p/B4cfNWTl0Tm/
10. Angela Rye spreads the word about the importance of being politically engaged 
Political pundit Angela Rye is always highlighting the importance of voting, as each vote matters. Exercising voting power is one of the topics she often talks about, explaining that it's essential for the black community to stand together. 
In 2018, Angela made an appearance on Nick Cannon's podcast, Cannon's Class. She debated Nick on the importance of voting. On voting and using the system we already have, even if it's flowed, Angela said: "Even if you do create your own system, you have to understand the system as it is. And you have to have allies in the system as it is… if you were gonna overthrow it I believe that one of the reasons we've made the strides we've made is because there were people intimately familiar with the system. If you look at what Dr. King was doing with his allies. There were people that played… I'm all the way on the rebellion side, I'm all the way on the revolution sides."
Watch the full debate below.
Although we had to keep the list at just 10 things, there are way more things to appreaciate about Ms. Angela Rye.
Tell us below why you love Angela Rye.