17 Black Christmas Movies to Watch this Holiday Season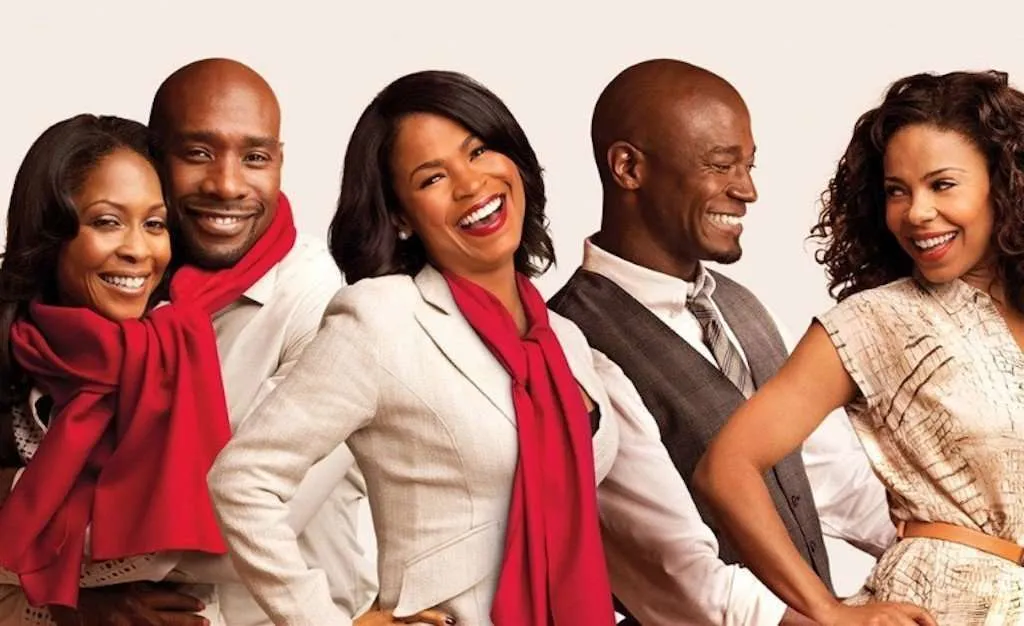 We have said goodbye to Halloween and officially welcomed the holiday season! Now it's time for hot coco, gathering around the fireplace and, what else, holiday movies! If you're looking for some black Christmas movies to share with the family or for those solo nights, we got you. 
Here are 17 of our favorite Black Christmas movies. 
Almost Christmas
This star studded Christmas comedy/drama is a perfect one to start out with because it's a little saucy, a little sweet, and a little salty. Almost Christmas is about a dysfunctional family that comes together to celebrate Christmas for the first time since their mother's death. And, as expected, the time they spend together is filled with a lot drama (and comedy). It stars Kimberly Elise, Mo'Nique, Gabrielle Union, Keri Hilson, Danny Glover, Omar Epps, and more. 
The Perfect Holiday
Another Gabrielle Union holiday movie! The Perfect Holiday, also starring Morris Chestnut and Terrence Howard, is about a divorced mother of three who gets her wish of a compliment from a man fulfilled through her youngest daughter. The compliment, from a department-store Santa Claus, leads to a complicated love affair.
Black Nativity
A true hear warmer, this one. A Baltimore teen raised by a single mother travels to NYC to spend Christmas with his estranged grandparents, the Cobbs. When the teen is unwilling to follow the strict rules of he Cobbs, he starts on a journey back to his mother. Along the way, he learns the value of faith and family. This musical stars Jenifer Hudson, Forest Whitaker, Angela Bassett, and many more stars.
The Best Man Holiday
The sequel to The Best Man, a true classic, is a bit melodramatic. However, it does deliver some heart warming moments and lots of laughter. Favorite scene? The men lip-syncing New Edition's 'Can You Stand The Rain' of course.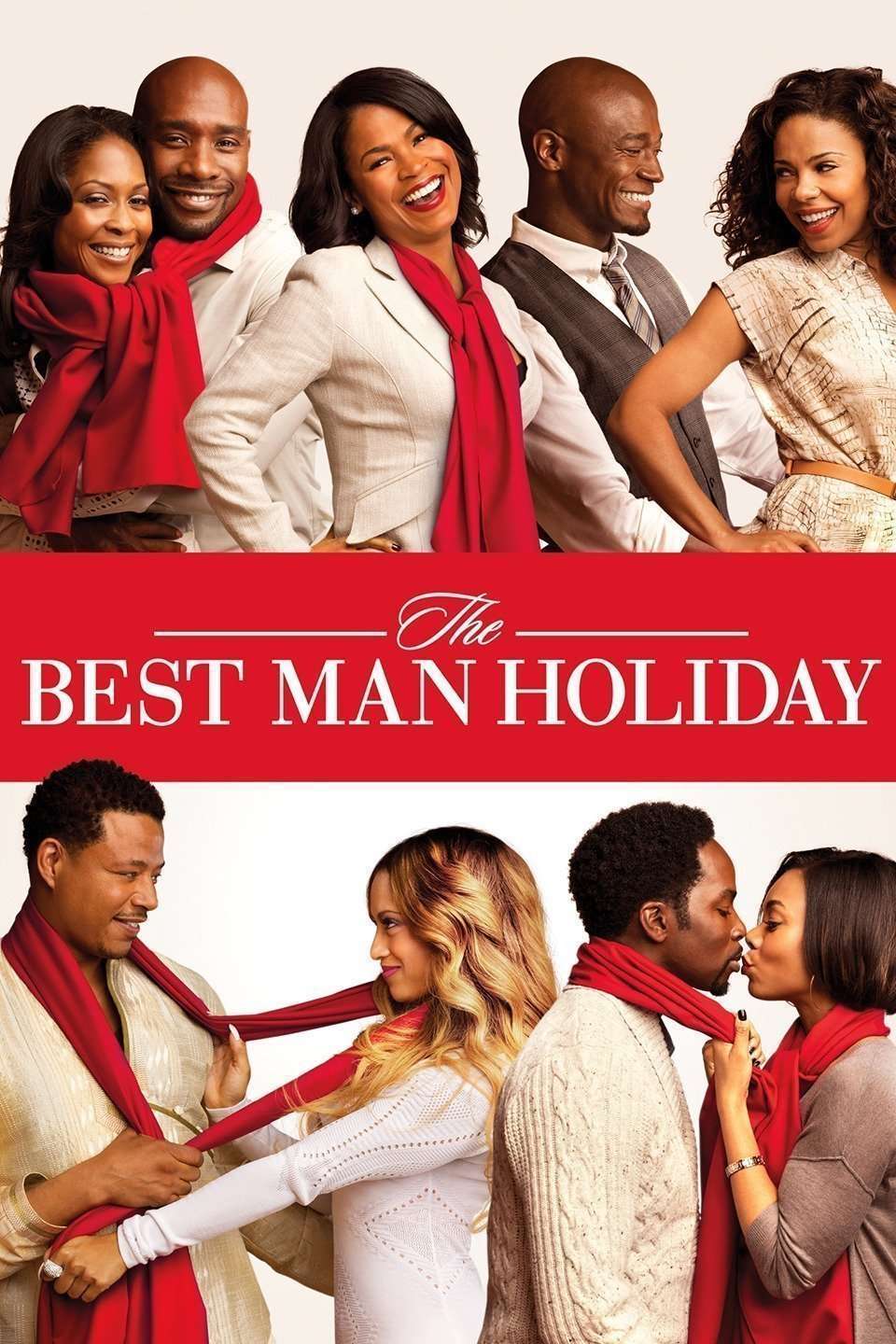 A Dream for Christmas (1973)
A great faith-based family movie! A minster and his family move from Arkansas to LA after he gets hired to lead the congregation of a neighborhood church. But, upon their arrival in LA, the family discovers that the church is in major disrepair and is scheduled for a demolition. You an watch this one on YouTube.
This Christmas
Another family reunion for the holidays. But guess what? We can't get enough of black family reunions for the holidays. Chris Brown, Loretta Devine, Idris Elba, and more star in This Christmas, making it a star studded holiday movie that's a must watch. 
Last Holiday
Our favorite movie on the list! Queen Latifa stars in this absolute classic as an introverted saleswoman who gets diagnosed with a terminal illness. The heart braking news sets her free to withdraw her life savings and fly to Europe to do everything she's ever wanted to do.  Queen Latifa is absolutely delightful in this movie. Oh, and did we mention LL Cool J also stars as her love interest? Go watch this one! 
Friday After Next
Let the hilarity begin, with a twist of holidays! Craig and Day-Day are back in the old neighborhood. Santa Clause breaks into their run-down apartment, stealing all their presents and rent money. In hopes of avoiding eviction, they take up security guard jobs at the local strip mall. All types of shenanigans ensues after. 
Holiday Heart
Drag queen Holiday Heart meets 12 year old Niki and her drug addicted mother Wanda and steps in as a father figure for the pre-teen. The relationship between the three gets complicated as Holiday tries to shelter the mother and daughter from the criminal world around them as Wanda falls in love with her drug dealer. Christmas is a running theme in this heart wrenching drama that was initially released on Showtime. It is, unfortunately, not easy to find this movie for streaming, but you can purchase it on Amazon using the link below.
A Madea Christmas
What's a holiday without a little Madea?? A Madea Christmas follows Madea and her niece Elleen as they go to the small town of Buck Tussel to visit Elleen's daughter, who refused to come home for Christmas. Her reason? She married a white classmate from college without her family knowing. All types of Madea drama and comedy follows afterwards. 
The Wiz
Motown meets The Wizard of Oz in this musical that stars Diana Ross, Micheal Jackson, and Richard Pryor. Dorothy is whisked away into a fantasy land and goes on search of the Wiz in order to return to Manhattan. The Wiz was not a critical or box office success when it was released, but it evolved into a cult classic that's widely watched in black households around the holidays. 
The Preacher Wife
The only reason you need to watch this movie is that fact that Denzel and Whitney star in it. But if you need more reason, then know that this is such a great holiday movie to watch with the whole family. Danzel stars as an angel sent down to help a good reverend get his focus back but the angel himself gets distracted by the reverend's charming wife. The soundtrack is also incredible! 
The Kid Who Loved Christmas
This TV movie is best known for being Sammy Davis Jr's last movie. A father loses custody of his son after his wife is killed in a car accident. The kid's Christmas wish? To be reunited with his father. A real tear jerker for the holidays. 
Marry Me For Christmas AND Marry Us For Christmas 
One holiday tradition that has persisted over time is asking the relationship status of everybody single at the table. In order to appease her family, a single woman announces she's engaged to her employee. The catch? It's a fake engagement. This movie was so popular that it had a sequel, 'Marry Us For Christmas'. 
You Can't Fight Christmas
The good ol' opposites attract formula drives this romantic holiday movie.  A Christmas designer falls (literally) into the arms of the grandson of the hotel owner where she is hired every year to decorate the lobby. The catch? He hates Christmas and is planning on ending the Christmas tradition at the hotel. She must convince him to keep the Christmas spirit alive. This one is currently streaming on Netflix. 
https://www.youtube.com/watch?v=b6z__6xgAoE
Fat Albert's Christmas Special (1977)
In this special, Fat Albert and his friends are stating a production of a Nativity pageant in their junkyard clubhouse. But the owner of the junkyard is threatening to tear down the clubhouse. Can Fat Albert save the day and Christmas? 
A Diva's Christmas Carol
And at last, who doesn't love a bit of a diva for Christmas? Pop music's biggest diva is visited by 3 spirits that show her the true meaning of Christmas. Vanessa Williams stars in this role as the diva in this Hallmark original movie.