50 Best Places to Travel Alone: #5 Will Surprise You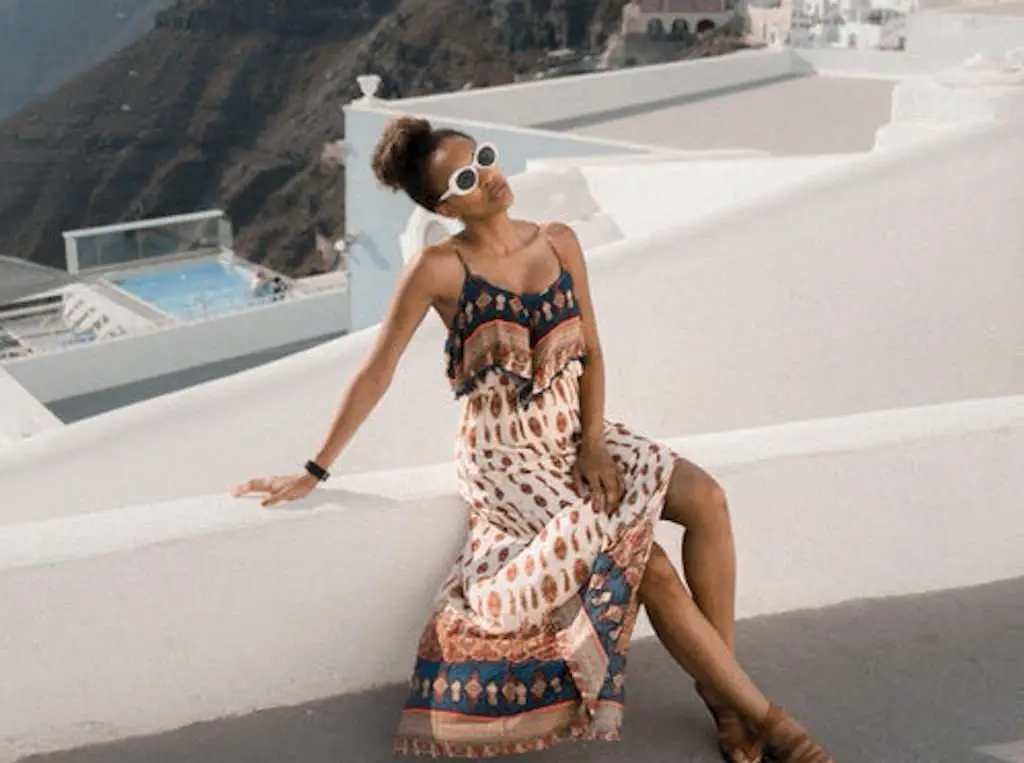 You're looking for the best places to travel alone for one of two reasons.
You're excited to go on your next trip, but you simply can't sync your plans with your friends'. Or you are one of those solo travelers we all envy and are searching for your next destination.   
This list is made for both types of travelers.
The 50 best places to travel alone will inspire you to go it alone and experience an adventure that will amuse, captivate, and recharge you. 
First let's go to Iceland. 
1. Reykjavik, Iceland 
Iceland is one of the safest countries in the world, which brought its beautiful capital on top of our list. Reykjavik is a city where you can safely wander around and have lots of fun. Once you've checked out all the great places in Reykjavik, go ahead and relax at the wonderful Blue Lagoon, one of the most popular attractions in the country, admire the whales of the Atlantic Ocean and make a road trip to the spectacular Gullfoss Waterfall. All of those make Reykjavik one of the best places to travel alone. 
2. Aveiro, Portugal 
Aveiro is a coquette Portuguese city you'll definitely adore. During your trip, you can admire its narrow canals, nice bridges, colorful boats, white sandy beaches, and pretty houses painted in bright shades.  
3. Bangkok, Thailand 
If you've watched 'The Beach', 'The Hangover', or 'Only God Forgives', you're already familiarized with Bangkok's exotic vibe and bustle. The delicious street food, the mesmerizing temples, the relaxing massages, the tuk-tuk rides, and the affordable prices make this city an excellent destination for solo travelers.  
RELATED: Skeleton Coast: Africa's Most Untamed Coast 
4.

Quebec, Canada

 
The cobbled streets, mighty citadel, and peaceful neighborhoods give Quebec a special, one-of-a-kind charm. Hence, it's the perfect spot to explore all by yourself.  
5. Zambia 
If your solo travel is to get away from it all, then head to Zambia! There, you can start in the booming capital Lusaca and then get lost in the mesmerizing wilderness that is full of diverse wildlife. Then raft through the raging rapids near Victoria Falls? Go for it! This will be one vacation you will never forget! Just get there while Zambia is still a less known hot spot destination. 
6. Singapore 
With an incredible mix of cultures and gastronomies, Singapore is one of the most stunning places on the Globe. Offering a broad variety of things to do, Singapore is awesome for those who love some hustle and bustle.
7. Tokyo, Japan 
Tokyo's big plus is its impeccable infrastructure that will help you easily get from one point to another. The metropolis perfectly combines the old and the new, emphasizing the local traditions while offering a plethora of party options. Not to mention its blooming cherry trees and delicious, world-famous cuisine. 
8. Interlaken, Switzerland 
Interlaken is a small Swiss town where visitors can enjoy some fresh air along with the breathtaking mountain panorama. Apart from its delightful sights, Interlaken is one of the most affordable places in Switzerland, make it a budget friendly and best places to travel alone. 
RELATED: 5 Unique Travel Destinations That Will Have You Traveling Outside The Box
9.

Dakar, Senegal
This pleasant capital city is located on the Atlantic coast. If you're afraid you will feel lonely on your travels, then this friendly city is the one for you. You can join a soccer game on the beach or chat up a street food vendor while enjoying a delicious snack. 
10. Kyoto, Japan 
They say that Kyoto is the most enchanting city in Japan, thanks to its blend of contemporary and traditional. When visiting, make sure to check out Kiyomizu-dera, Kinkaku-ji, Fushimi Inari-taisha, Gion, Arashiyama, Kyoto Imperial Palace, and Nijō Castle. Another one of the best destination for solo travelers. 
11. Sydney, Australia  
Sydney is a lovely and safe place with lots of things to do for those visiting it by themselves. Endless beaches, interesting museums, exciting wildlife parks (such as Sydney Wildlife World and Koala Park), delightful sceneries, water sports – you'll undoubtedly fall in love with this Australian city. 
12. Bordeaux, France 
The idyllic city of Bordeaux has a mesmerizing 18th-century architecture and its historic city center is listed as a UNESCO World Heritage site. The most important attractions include the Gothic Cathedral of Saint Andrew and the grandiose Place de la Bourse. Not to mention that Bordeaux is one of the most famous viticultural areas regions of the world, so make sure to taste some state-of-the-art wine.  
13. Vienna, Austria 
Also known as the City of Music, Vienna is a wonderful choice for solo wanderers. Walking along the Danube will help you clear your thoughts, visiting the elegant palaces and museums will amaze you, and Mozart's music will accompany you everywhere you go. Needless to say, Austrian foods like the apfelstrudel, schnitzel, and the Kaiserschmarrn are to die for.  
14. Hoi An, Vietnam 
Hoi An, a former commercial harbor located on the central coast of Vietnam, is nothing less than a colorful, fascinating combination of cultures and architecture. The Hoi An Ancient Town is a car-free zone, so you can walk or cycle while admiring the mom and pop eateries, old houses, alluring canals, and pretty streets. The local cuisine is mouth-watering, with Japanese, Chinese and Portuguese influences. Don't leave this city without trying Cao lầu, a regional dish made with noodles, pork, and green, that you won't find anywhere else.  
RELATED: Black Cruises Will Have You Mingling and Grooving at Sea
15. Cusco, Peru 
If you want to cross Machu Picchu off your bucket list, this is the place you need to go. The prices are pocket-friendly, the food is delicious, the culture and the civilization stories are fascinating, not to mention the superb landscapes. Cusco is where you'll find yourself and enjoy one of the most beautiful experiences of your life. 
16. Kangaroo Island, Australia 
The third-largest island in Australia, Kangaroo Island has something for everyone: stunning nature, wildlife, gourmet dishes, as well as numerous leisure ops for all fitness levels. 
A beautiful island for a solo travel. 
17. Copenhagen, Denmark 
Denmark is not only a scenic and very safe place, but also one of the happiest countries on the planet. When you're in Copenhagen, don't miss Tivoli Gardens, one of the oldest amusement parks in the world, The Little Mermaid statue, Kronborg Castle, the home of Shakespeare's Hamlet, or the renowned Nyhavn waterfront.  
18. Hallstatt, Austria 
Hallstatt is a small, peaceful town settled right on the shores of Salzkammergut Lakes. This cozy place is ideal for those who want to recharge their batteries, delight in some breathtaking views, and learn some absorbing history facts.  
19. Kuala Lumpur, Malaysia 
Kuala Lumpur is a cosmopolitan, extravagant city where it's basically impossible to get bored. Furthermore, it's a place with mouth-watering local dishes and eye-catching urban sights. If you go atop the Petronas Towers at night, you'll be gifted with some of the most captivating views over the city.  This is ideal for a restless solo traveler. 
20. Ghent, Belgium 
Spoil yourself with waffles, beer, chocolate, and Cuberdons in a Flemish city that's very walkable. With the medieval Gravensteen castle standing proudly in the center of the town and houses 'dressed' in lovely facades, Gent looks like a fairytale place you should spend a few days exploring. 
21. Budapest, Hungary 
Budapest is a true splendor crossed by the mighty Danube river. This city will keep you busy during the entire vacation. Fisherman's Bastion, Matthias Church, Buda Castle, Citadella, and the Liberty Statue can be visited in one single day.
Next, you can admire the capital's beauty from a tourist boat sailing down the Danube and stroll around Pesa, exploring its stores, the St. Stephen's Basilica, Opera House, and Hősök tere. The New York Cafe and Parliament Building are other spectacular attractions to check out.  
22. Split, Croatia 
Walking around Split will make you feel like you're strolling on some charming streets back in the Roman times. The ruins of the Diocletian's Palace, built in the 4th century, are now part of the old city center, a place with an impressive concentration of historic buildings and narrow streets, located between the walls of the fortress. Split is a hot spot for friendly solo travelers who populate the plethora of pubs and nightclubs.  One of the best places to travel alone in Europe. 
23. Athens, Greece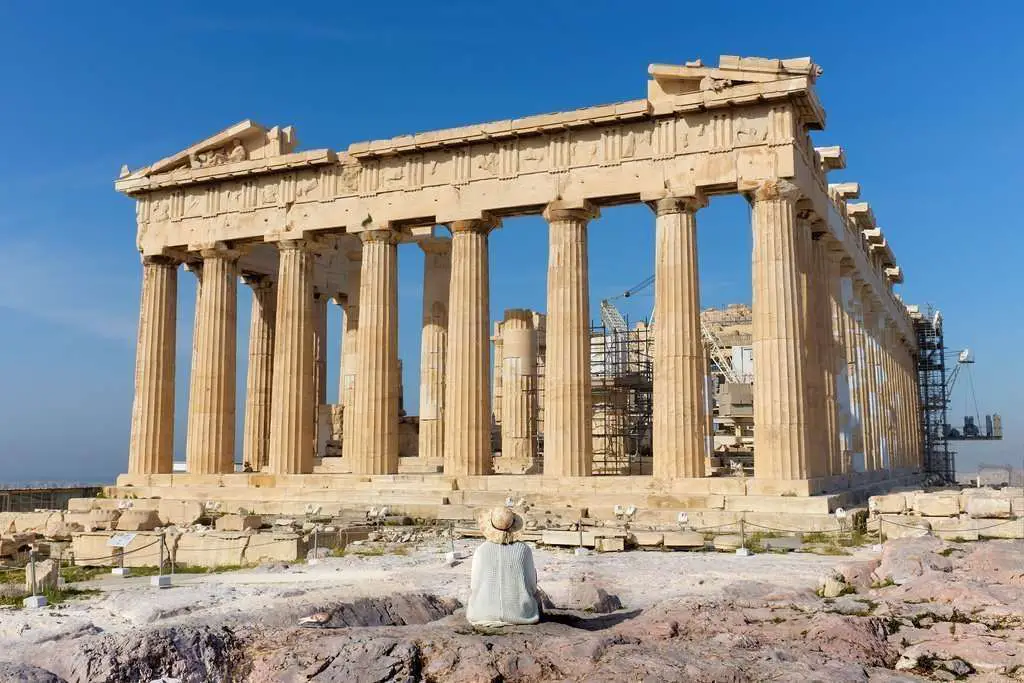 The City of the Gods has an amazing history and its Mediterranean vibe will certainly help you get rid of stress. The Acropolis still preserves its sacred antique atmosphere and the Panathenaic Stadium will 'tell' you the story of the first Olympic Games.  
24. Baños, Ecuador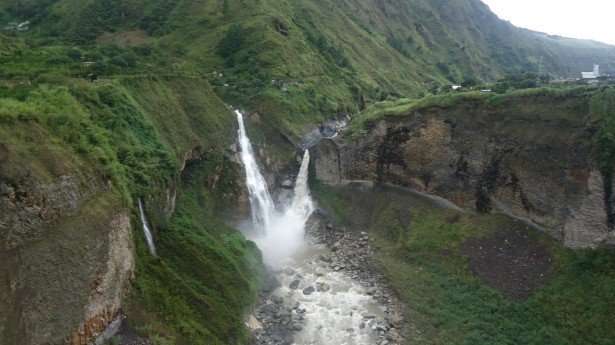 Baños is a city famous for its healing thermal baths that 'feed themselves' with water from Tungurahua stratovolcano's hot springs. Both tourists and locals love to dive into the thermal waters of Las Piscinas de la Virgen, located at the foot of an enormous waterfall. 
25. Rome, Italy 
While the Eternal City is pretty bustling, its Italian laid-back vibe will relax you as soon as you get off the plane. Solo travelers will feel very comfortable in Rome, as even the locals drink their espresso and have their dinner quietly, by themselves. The Colosseum, Pantheon, Roman Forum, Vatican Museums, Bocca della Verita, Altare della Patria, and Trajan's Column are some of the must-see attractions of the capital. In fact, Rome is an open-air museum that can't possibly disappoint anyone. 
26. Gyeongju, South Korea 
A solo trip in Gyeongju will sure help you find your inner peace, especially if you stroll around the Historic Areas. These UNESCO protected sites are home to the Bulguksa temple, a Buddhist art masterpiece where countless national treasures (such as old pagodas, bridges, stairways, and statues) are located. 
27. Cinque Terre, Italy 
Cinque Terre is renowned as one of the most beautiful regions of Italy. This string of scenic villages (each with its own special charm) located on the Italian Riviera makes you feel like you're an actor playing the leading role in an award-winning European movie.  
RELATED: The Booming of Black Travel and How You Can Join In
28. Florianópolis, Brazil 
Florianópolis is the dream island for travelers who love picture-perfect beaches and wild parties. Mercado Publico hosts numerous craft shops and eateries. If you were to savor one single thing, go for anchova grelhaga, a dish consisting of fried or grilled bluefish. Is it any surprise we have it as one of the best places to travel solo? 
29. Bali, Indonesia 
It's said that in order to fully experience the atmosphere of Ubud, Bali, you have to travel here by yourself. If you like meditating, this is the optimal place for you. The serene landscapes will bring you inner peace and the spas are awesome for a little pampering.  
30. Havana, Cuba 
In Havana, travelers' safety is taken extremely seriously, hence there are policemen standing in all the crowded areas. They often speak some foreign languages and will be happy to recommend you highly-rated restaurants, great wines, and so on. Make sure to check out Old Havana, Malecón, Morro Castle, El Capitolio, and Museum of the Revolution. 
31. Lagos, Portugal  
Lagos is a picture-perfect place located in the Algarve region. Here you can explore great beaches and caves while making friends with locals and fellow travelers. If sunbathing or swimming is not exactly your thing, you can go pub crawling and wander on the enchanting narrow streets.  
32. Toronto, Canada 
Toronto is a vibrant place that's renowned as one of the most multicultural cities in the world. The CN Tower, Distillery District, Ripley's Aquarium of Canada, Casa Loma, St. Lawrence Market, Hockey Hall of Fame, and Kensington Market are just of few of the attractions you should visit.  
33. Granada, Spain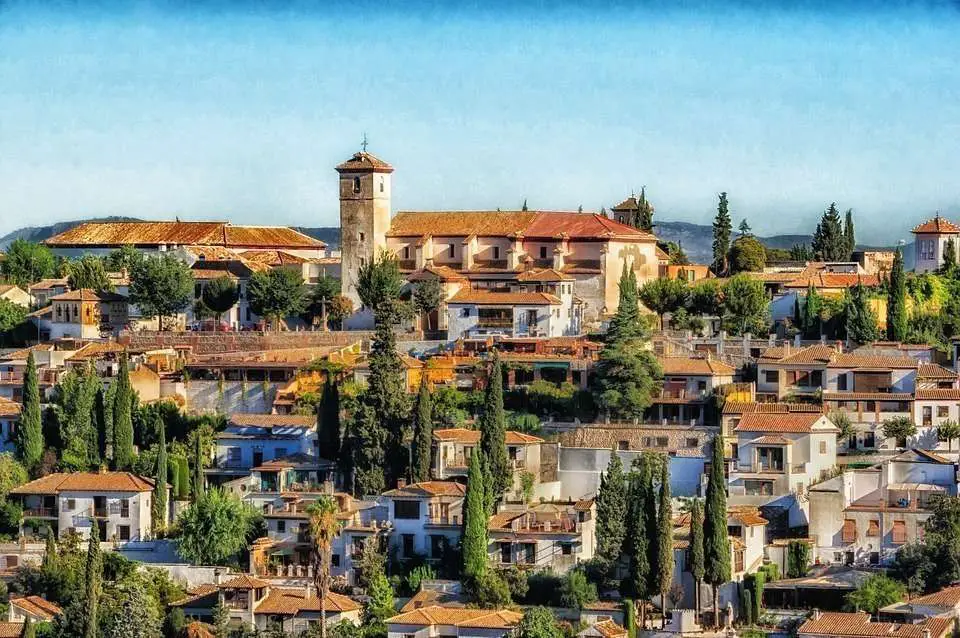 Situated in the wonderful region of Andalusia, Granada is best-known for Alhambra, a palace and fortress complex built around the 13-14 centuries. So, grab an audio guide and discover every little corner of this architectural marvel.  You won't need anybody else! 
34. Thimphu, Bhutan 
For a unique, independent, and life-changing experience, Bhutan is the ideal place to head to. Popular for its fortress monasteries settled in the heart of the mountains, Bhutan has only recently opened its doors to international tourists, which means that it's still untouched by western influences. The country is so protective of its cultural roots, that a trip in Thimphu has to be pre-paid and pre-approved by a local travel agency that will take you on a series of exotic visits inside this mystical Buddhist land. 
35.

Ambergris Caye, Belize

 
Ambergris Caye is a small island in Belize that hosts incredible sea life, along with relaxing beaches and seaside bars. Here you can scuba dive and admire various species of fish including whales and sharks. Belize is also the Maya civilization home, with plenty of ruins and lush tropical forests.  
36. Queenstown, New Zealand 
Queenstown is another incredibly friendly destination for adventurous solo travelers. Located on the shores of a beautiful lake, this place deserves its 'Adventure Capital of the World' nickname. Visitors come here for adrenaline-packed activities such as rafting, skydiving, bungee jumping, and many others. 
37. Como, Italy 
Como is a superb place whose beauty can hardly be described in words. When you get there, you have the feeling that you've stepped into a magical realm where your worries fade away, and all you have to do is enjoy its fantastic vibe. 
38. Gothenburg, Sweden 
Gothenburg is a delightful Swedish city where you can admire the fascinating Scandinavian culture. Some of the most highly-appreciated attractions include Haga, Gothenburg Botanical Garden, Kungsportsavenyen, Slottsskogen, Feskekôrka, Garden Society of Gothenburg, and Volvo Museum.   
RELATED: 14 Must See Places in Africa
39. Strasbourg, France 
Strasbourg is the place where France's romantic atmosphere intertwines with Germany's mystery. Located in the east of France, very close to Germany, Strasbourg is one of the most beautiful destinations in the world. It's the seat of the European Parliament, hosting many other important institutions. The heart of the city, the fascinating Petite France district, is sprinkled with old houses dating back to the 16th century that will amaze each and every solo traveler with their charm. 
40. Bruges, Belgium 
This stunning place will have you at hello. While you're in Bruges, don't miss the Belfry, Saint-Salvator Cathedral, Old St. John's Hospital, The Provinciaal Hof, The Bruges Vrije and the plethora of museums.  
41. Ljubljana, Slovenia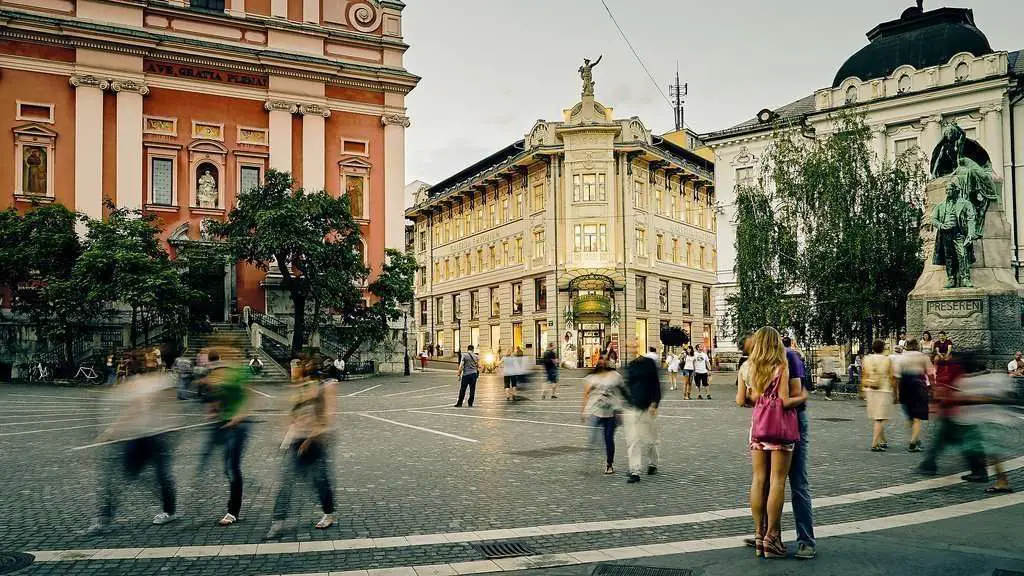 The City of Dragons and Myth is a lively place with an impressive heritage and a rich historical culture. The capital is renowned for its architecture and special atmosphere that transposes you in the old times. At the same time, this is a city where you can enjoy great walks and experiences without spending a fortune. Ljubljana is also famous for the Triple Bridge, designed by the Slovenian architect Joze Plecnik. 
42.

St. Petersburg, Russia

 
Never thought a city in Russia would make it on a list of best places to travel alone? You'll be surprised.
From palaces, parks, and art to white nights (from the end of May to the beginning of July), traditional cuisine, Orthodox churches, and classical music festivals St. Petersburg has them all. It's a wonderful holiday destination especially for solo travelers seeking history and some music. 
43. Siem Reap, Cambodia 
A magical portal to an ancient world, Siem Reap is a dream place that deserves to be discovered at least once in a lifetime. It's a growing city that serves as an entrance gate for those who come to visit the magnificent Angkor temples. The best-known and preserved is Angkor Wat, which was initially dedicated to the Hindu god Vishnu and is considered to be a miniature replica of the universe. 
44. Rio de Janeiro, Brazil 
Rio de Janeiro will impress you with its amazing sights, delicious cuisine, and interesting tourist landmarks. Here you can visit the famous Christ the Redeemer statue, as well as Copacabana, Lapa, Santa Teresa, Sugarloaf Mountain, the Botanical Garden, Tijuca Forest, and Maracanã Stadium.  
45. Moscow, Russia 
Another city in Russia that's one of the best places to travel alone in Asia.
The capital of Russia is the country's economic, political and cultural center and has a vast and tumultuous history. The sixth city in the world and first in Europe by the number of inhabitants, Moscow is a unique destination with superb views. Red Square is the main attraction which separates the Kremlin from the commercial area of Moscow and is considered the 'heart of the city'. 
46. Venice, Italy 
Venice is an excellent and very accessible spot for solo travelers. The city boasts of picturesque canals, elegant architecture, and a romantic ambiance. Piazza San Marco, Saint Mark's Basilica, and Doge's Palace are among the must-see places in the capital of northern Italy.   
47. Barcelona, Spain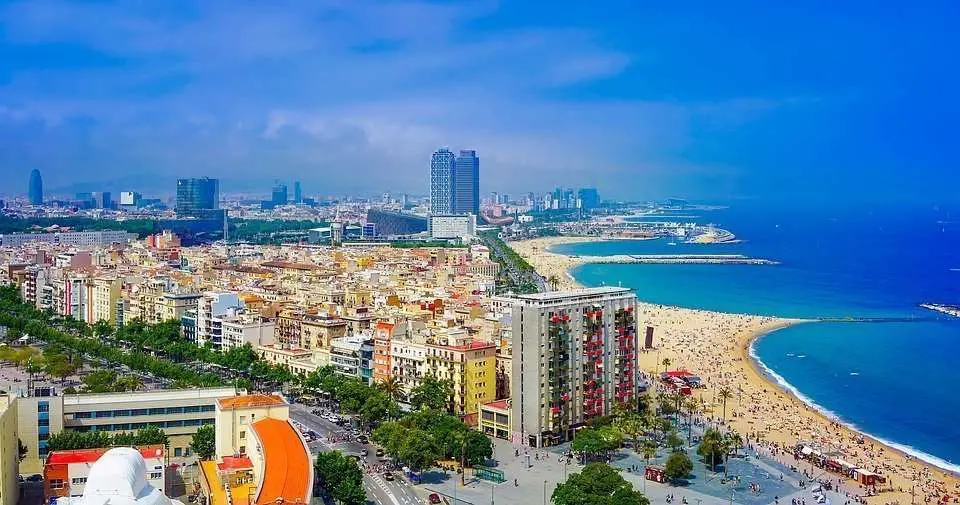 Barcelona is a vibrant city where you find everything you want and the only metropolis in the world decorated with the Royal Gold Medal for architecture. It's an absolutely mesmerizing, cheerful and colorful place, mainly thanks to Gaudi's art. 
48. Cape Town, South Africa 
Cape Town is a distinctive hideaway, guarded by the sea's blue waters and clean beaches on one side and majestic mountains on the other. The city is one of Africa's most cosmopolitan cities, making it one of the continent's best places to travel alone. 
49. San Francisco, California, USA 
San Francisco is packed with adventure and attractions whether we're talking about a ferry ride to Alcatraz, sampling delicious foods in Little Italy, or exploring the hills surrounding the city. It's home to one of the most ethnically and culturally diverse communities in the United States, making it one of the safest places for women to travel alone. 
50. Buenos Aires, Argentina 
Buenos Aires is often called the 'Paris of South America' thanks to its rich European heritage and architecture. Despite this, the city still displays a Latin American charm, being home to plenty of cafes, parks, specific neighborhoods, and food markets.  
There you have it folks! 
Traveling alone can be one of the wisest decisions of your life, even if the thought of getting around by yourself can initially seem challenging. The places listed above are perfect for getting out of your comfort zone, discovering awe-inspiring spots, and spending some quality time with your own self.
What are the best places for a solo travel, according to your experiences?