25 Black Poets For Your Soul in 2023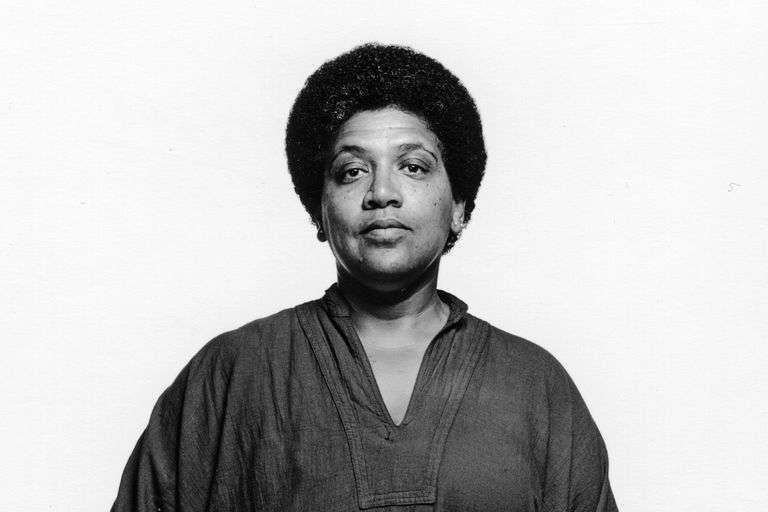 We bet when you think of black poets, you probably think of just Maya Angelou and Langston Hughes.
Those two made it on our list, of course, but we also have 23 others that you should get to know (if you don't already).
These black poets were not all famous. They were not all celebrated. But they all contributed immensely to poetry, the history of black poetry, black culture, and just art in general. 
1. Etheridge Knight
Etheridge Knight is a black poet with a fascinating story. He started writing poetry while he was jailed in the Indiana State Prison. He became famous right after he published his debut volume, 'Poems from Prison', in 1968. Both critics and fellow writers call Knight's work the influential realism's first-rate example and his verses have become imperative in black literature.
RELATED: 25 Epic Moments of the 2010s in Black Culture 
2. Lucille Clifton
Lucille Clifton was an African American poet who, between 1979 and 1985, was Poet Laureate of Maryland. She was twice a finalist for the Pulitzer Prize for poetry and won several awards such as the Ruth Lilly Poetry Prize, National Book Award for Poetry, and Lannan Literary Award for Poetry.
Her best-known works include 'Good Woman: Poems and a Memoir: 1969–1980', 'Next: New Poems', and 'Blessing The Boats: New and Collected Poems 1988–2000'.
3. Yusef Komunyakaa
Yusef Komunyakaa is a poet who grew up during the Civil Rights movement's commencement and started writing in 1973. As a result, his poetry focuses on the suffering of black people. Komunyakaa has received the Kingsley Tufts Poetry Award for 'Neon Vernacular', the Pulitzer Prize for Poetry, and the Ruth Lilly Poetry Prize.

4. Langston Hughes
Langston Hughes is undoubtedly one of the most important figures in international literature and a symbol in Harlem Renaissance. He was one of the first jazz-poetry innovators and the vast majority of his poems talk about the struggles of black people.
He is one of the best celebrated black poets in history. 
5. Rita Dove
This African American poet and writer served as Poet Laureate Consultant in Poetry to the Library of Congress between 1993 and 1995. Actually, she is the very first black poem that was appointed since this position was created by an act of Congress issued in 1986. 'Dark face of Earth' is one of her many masterpieces.
6. James Emanuel
James Emanuel wrote over 300 poems, an autobiography, 13 books, a great anthology of African American literature, and more. He had a big contribution to the black literature and some critics rank him among the 20th century's best and most neglected poets.
RELATED: Harriet Jacobs: Tales of a Slave Girl Turned Influential Author 
7. Paul Laurence Dunbar
Paul Laurence Dunbar was one of the earliest poets who gained national credit. He started writing at a young age and, in 1892, was motivated by a teacher to read his poems during a Western Association of Writers conference. The audience was pleasantly surprised and Dunbar even got a letter of encouragement from poet James Whitcomb Riley.
8. James Weldon Johnson
James Weldon Johnson brought a brand-new realism and creativity standard to black literature. 'God's Trombones' and 'The Autobiography of an Ex-Coloured Man' are some his most famous works. He is also renowned for his leadership at the National Association for the Advancement of Colored People leadership. He started working at the organization in 1917. 
9. Robert Hayden
Robert Hayden struggled with an intense nearsightedness which made him fall in love with books instead of sports. Hence, much of his works' historical side is based on his comprehensive study of black history. Moreover, Hayden was the first African American writer who served as Consultant in Poetry to the Library of Congress (1976 to 1978), a role that is nowadays known as US Poet Laureate.

10. Claude McKay
Claude McKay was a Jamaican poet and writer and a seminal figure in the Harlem Renaissance literary movement. His poems talk about the peasant life in Jamaica as well as fighting against white influence in America.
11. Jean Toomer
Toomer's first book, 'Cane', was published in 1923 and is also his masterwork. The volume was inspired by the poet's return to the South, after his family's migration to North and meditates on the African American experience.
12. Gwendolyn Brooks
Gwendolyn Brooks won the Pulitzer Prize for Poetry with 'Annie Allen', her second collection, and was the first African American to receive a Pulitzer. In numerous of her works, she talks about her personal experiences and the struggles that people in her community dealt with.
Watch this animated video of the poetry! 
13. Nikky Finney
Nikky Finney won the National Book Award for Poetry with 'Head Off & Split', her fifth volume of poems. She's a highly appreciated educator and a mentor to fellow poets.

14. Audre Lorde
Audre Lorde is renowned for both her emotional expression and technical proficiency. Her verses dismantle systems of oppression, conveying outrage and anger at the civil and social unfairness she experienced and noticed all through her life.

15. Saeed Jones
Saeed Jones is an African American poet and BuzzFeed's executive editor for culture. His debut poetry book, 'Prelude to a Bruise' became a finalist for the National Book Critics Circle Award for Poetry in 2014.
16. Derek Walcott
Derek Walcott had his first poem published when he was only 14 years old. The work is entitled '1944' and has 44 lines of free verse. In 1992, he received the Nobel Prize in Literature and he was the first distinguished scholar in residence of the University of Alberta, where he taught writing courses.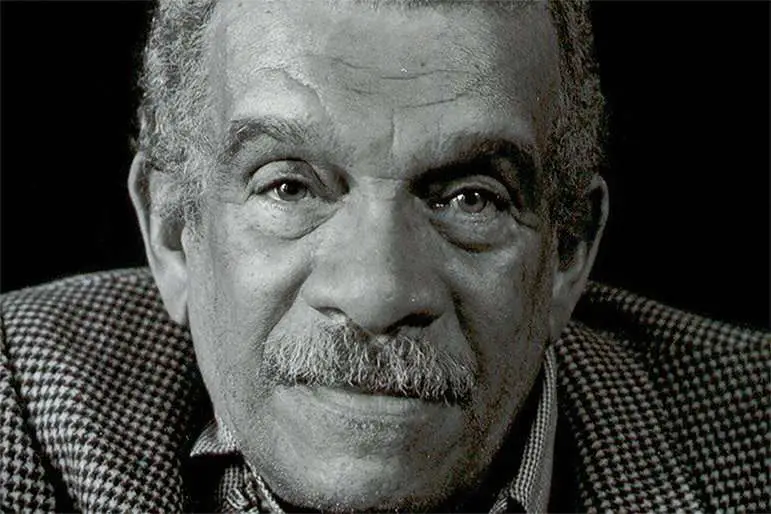 17. June Jordan
June Jordan was a Caribbean-American poet who wrote about gender, representation, immigration, and race issues. She founded the Poetry for the People and served as an inspiration not only for her students but also for the entire world.
18. Angelina Weld Grimké
Angelina Weld Grimké is another significant Harlem Renaissance figure. She often made the issues of black women and children the main topics of her works. Besides poetry, she also wrote plays and is known as one of the first African American women who had a play publicly performed.
19. Kwame Dawes
Kwame Dawes wrote multiple poetry books and is currently editor-in-chief of the prominent literary magazine Prairie Schooner as well as Professor of English at the University of Nebraska-Lincoln. Through his work with the African Poetry Book Fund and Calabash International Literary Festival, he motivates the new generation of African American poets.
20. Ntozake Shange
Ntozake Shange was a renowned black poet, playwright, and feminist who wrote about race issues. Her work entitled 'For Colored Girls Who Have Considered Suicide / When the Rainbow Is Enuf' won the Obie Award and revolutionized theatre and literature. Decades after its first performance, this masterpiece continues to inspire audiences.

21. Sonia Sanchez
With a remarkable writing career, Sonia Sanchez authored more than a dozen poetry books, received the Pew Fellowships in the Arts, and is often associated with the Black Arts Movement. Back in the 1970s, she was instrumental in adding black-studies classes into university curricula.
22. Claudia Rankine
Claudia Rankine's book entitled 'Citizen: An American Lyric' won the National Book Critics Circle Award and was a National Book Award finalist. Through her work, she reinvented the documentary style in poetry as well as the lyric poem and focused on interesting themes like macro- and microaggressions in the US.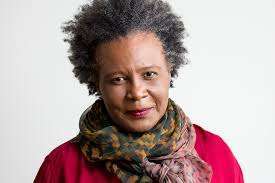 23. Maya Angelou
What is left to be said about Maya Angelou?
She is known as one of the most influential African American poets of all times. Maya is not only known for her poetry but also her wisdom. Just ask Oprah. 
24. Alice Walker
Who doesn't know Alice Walker for being an incredible novel writer, but did you know she's also a poet?
Alice Walker wrote her first poetry book entitled 'Once' while she was a senior at Sarah Lawrence College. She is also famous for her activity in the civil rights movement and for being a co-founder of a feminist publishing company.
25. Nikki Giovanni
Yolande Comelia "Nikki" Giovanni is one of the best-selling poets in the United States and an important Black Arts Movement figure. She is a respected activist along being a much celebrated writer. Her publishing company, NikTom Ltd., helps black female writers spread their talent and message.
Who's a black poet you think should have been added to this list?