Democrat Gets Angry Over Gun Violence, Calls Republicans "Cowards"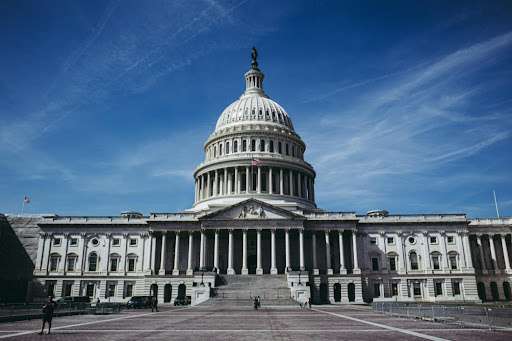 On Wednesday, a heated debate on gun violence broke out on Capitol Hill. Democratic Rep. Jamaal Bowman yelled at his GOP colleagues and repeatedly called them "cowards." This was in response to the representatives not supporting stricter gun measures due to the Nashville school shooting.
The encounter between Bowman and Rep. Thomas Massie happened just outside the House Chamber. Bowman, a former Cornerstone Academy for Social Action principal, said the Republicans were cowards. He also said they wouldn't do anything to save the lives of children. 
Rep. Bowman said the Republicans should be asked to explain why they won't save America's children. He also said the GOP members need to answer the question until election day in 2024. Several lawmakers walked by Bowman without engaging. However, Rep. Massie said no school shooting has happened where teachers could carry guns. In response, Bowman said that Massie was not looking at the data and that more guns lead to more death.
During the interaction, Massie had to tell Bowman to "calm down." In response, Bowman asked how he can calm down when children are dying. He also said the solution is not arming teachers. 
On Monday, an armed gunwoman killed six kids at a school in Nashville, Tennessee. This includes three 9-year-old students, a custodian, a substitute teacher, and the head of school. The Nashville police said the suspect shot through the locked doors of The Covenant School. They also said the suspect later died in a confrontation with officers. 
Since the shooting, congress has not advanced any new gun bills. Republicans have also been opposed to Democratic-backed measures to address gun violence. A republican spokesperson said Massie accepted Bowman's challenge and explained why he called for a repeal of gun-free school zones. The representative also said Bowman tried to shout Rep. Massie down when confronted with the facts.