Kecalf Cunningham: Aretha Franklin's Gospel Rapper Son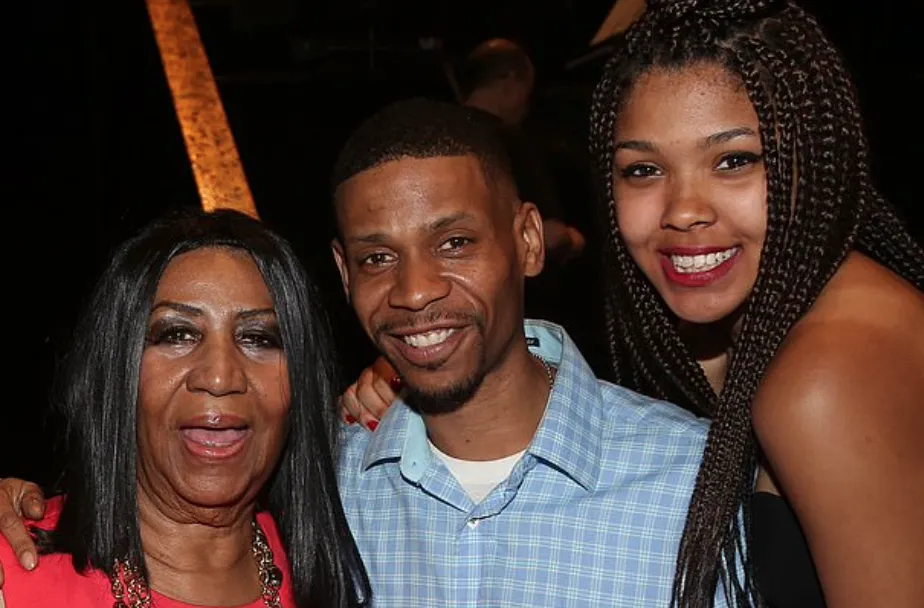 This might come as a surprise to some of you who are unfamiliar with the name Kecalf Cunningham. In fact, when we started researching this subject, we had just learned that the Queen of Soul, Aretha Franklin, has a son that's a gospel rapper. 
Aretha had four children, and Kecalf Cunningham is her youngest son. He was born on March 28, 1970. His father is Franklin's then road manager Ken Cunningham. The two were in a relationship that lasted between 1968 and 1976. 
While Kecalf may be known for many reasons, he became popular for being a Christian hip hop artist, and he graced the stage with his mom many times. 
Kecalf had the pleasure of working closely with his mom, and in her wings, he excelled as he established his place in the music world.
Kecalf Cunningham the Christian Rapper
Kecalf was popularly known as a Christian rapper. He performed on many occasions with his mother by his side. One particular incident was his 2008 performance at Radio City Music Hall Concert. 
Kecalf continued to grow and release more tracks, and in 2017, he performed yet again with his mother at the unveiling of Aretha Franklin Way, a street renamed to honor his mother.
His music revolves around stories in the Bible and messages that spread the gospel. The Vulture calls Cunningham the "Shaquille O'Neal" of Christian rap. And they say he has been alloyed rap resources for reasons other than rap aptitude.
https://www.instagram.com/p/BpmkhJ5FdQs/
Kecalf's music feels old school though there is very little of his music on popular music streaming platforms like Apple Music, Amazon, and YouTube. 
RELATED: Marquise Jackson and His Complicated Relationship With Father 50 Cent
Kecalf Cunningham's Time in Prison
Kecalf spent some time in prison shortly after the passing of his mother. In October 2018, the singer was pulled over in Michigan by law enforcement, who noticed he was driving under the influence. In court, he pled guilty and was sentenced to a maximum of 93 days in jail. He completed his prison time on February 26, 2019.
Kecalf Cunningham Net Worth
Kecalf is quite secretive, so the public isn't aware of most of what goes on in his personal life. This makes it extremely difficult to know his exact net worth and exactly how he accumulated said wealth.
What we do know is that his mother, Aretha, was worth $80 million at the time of her passing. So it is likely he inherited some of that money.
Is Kecalf Cunningham Married? 
Kecalf is indeed a married man. He got married to his supposed long-time girlfriend, and all we know about her is her name, Kano Franklin.
Cunningham has not been forthcoming with the details around his wife or his marriage. As he is a secretive man, he tries to keep his partner and marriage away from the spotlight.
According to sources, the couple has six children, five daughters, and a son. Victoria, one of their children, is also a singer and songwriter. She has also graced the stage on a number of family occasions.
https://www.instagram.com/p/BnIDv31AlXt/
Back in 2015, Victoria performed a tribute to her grandmother at the BET Honors ceremony, where she sang I Love Old School Music. Likewise, Kecalf's son Jordan Franklin is also a music producer and has produced some notable songs for Ariana Grande.
It seems like the entire Cunningham family revolves around music. Kecalf's brother Ted is also a musician, and he played as a backup guitarist during some of Aretha's concerts. Edward, another of Kecalf's brothers, also sang with his mother on stage before her passing. 
RELATED: These Black Celebrity Kids Are Paving Their Own Path
Kecalf Hated Jennifer Hudson's Respect
Respect is a biographical movie about Aretha Franklin's life.  The film was already in the works  before Aretha's passing. The queen of soul handpicked Jennifer Hudson to play her in the film.
Kecalf was unhappy with the making of the movie because he claims the film was made without any input from anyone in Aretha's family. He took to Facebook to call for a full boycott of the film, saying he and his family do not support the film.
https://www.instagram.com/p/CSHIuC5LVzH/
Kecalf wrote: "HOW CAN YOU MAKE A MOVIE ABOUT A PERSON AND NOT TALK TO THE PERSONS SONS OR GRANDCHILDREN ABOUT IMPORTANT INFORMATION? HOW CAN YOU PUT A PERSONS FAMILY (IMAGE) IN A BOOK AND NOT ASK PERMISSION? IF YOU ARE A "REAL" FAN OF MY MOTHERS….PLEASE DO NOT SUPPORT THIS. ASK YOURSELF….WOULD YOU WANT THIS DONE TO YOU? [T]he "ONLY" person my mother was in favor of for the movie was JENNIFER HUDSON. period. Everything else is being done against our wishes."
Producer Harvey Mason Jr for his part has stated that he spent countless hours with Aretha discussing the film and the moments in her life that should be included in the story.
A Family Passion and Business
In 1995, Aretha Franklin gave an interview to the Katz Tape where she spoke about the love her children shared for music. 
She described her youngest son Kecalf as a hip-hopper and a rapper. Teddy, her other son, plays the guitar. She spoke on how he performs with her band and, at that time, was going round London to play with several other artists.
Franklin said two of her children, Edward and Clarence, weren't all that interested in music, and that wasn't a problem. 
In an interview with The Today Show back in 2012, Franklin mentions how she prepared her children for show business. As a parent, she prepared her kids before leaving the house so they would be adequately prepared when they went to start a life on their own.