Hammer and Nails: The Story of the Men's Grooming Haven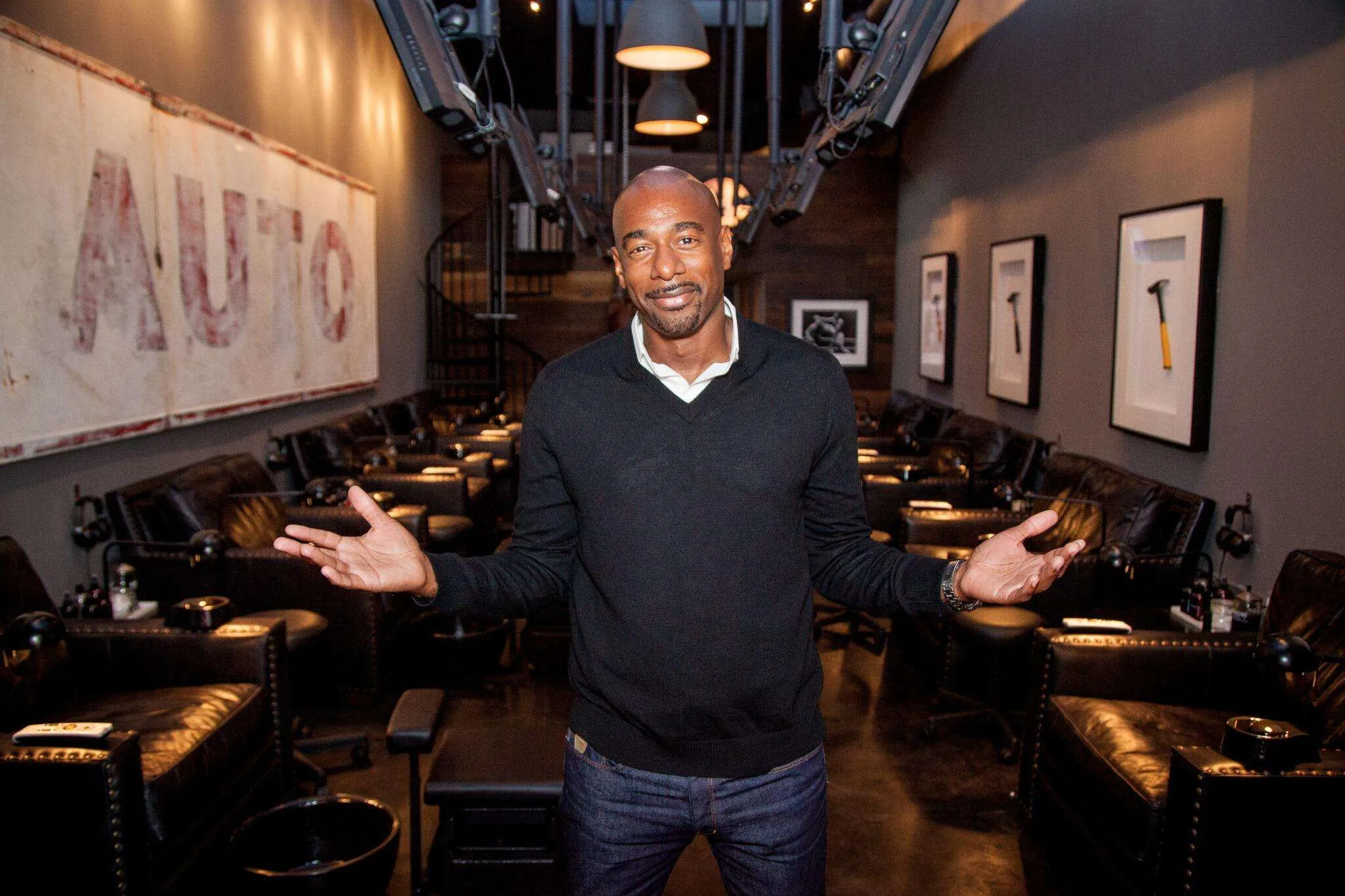 Hammer and Nails– Founder Michael Elliot weathered the storm after the disappointment at Shark Tank and now sits on a multi-billion dollar franchise.
If you think mani and pedis are for women only, then you might be stuck in the past. It is not uncommon to see men nowadays at nail salons getting their grooming on. The founder of Hammer and Nails saw that and thought, hey, how about we create this space exclusively for men?
When Harmer and Nails started, it was not because of the need to be an entrepreneur or make a profit. Not that profit making is a bad idea, but Hammer and Nails came into existence because of the gap in manicure and pedicure service delivery.  
Back in 2013, Michael Elliot needed a place where he could get his nails tended. Michael wanted something more than just the norm but walked into a local nail shop. What he got was bland looking nail salon with the wrong ambiance. He met with inquisitive stares and uncomfortable environment. 
Michael had to walk out the door, disappointed without having his needs met. So, Elliot began the journey to Hammer and Nail. 
What Hammer and Nails Represent
Today, Hammer and Nails represent more than just a manicure and pedicure salon. It is a grooming shop for guys. It gives you the wow experience as you indulge in hand and foot treatment. The centers also offer haircuts and shaving services in a cozy environment custom-made for men. 
Hammer and Nails provide a full option of services for the men in comfort and stylish salons. At the San Francisco, CA center, for instance, you get a private TV screen (big), a remote, and a Bose headset. You also get a complimentary drink to go with your service.  
The pinnacle of experience customers receive is not just limited to relaxation but has excellent health benefits. Professional technicians at Hammer and Nails examine the feet and hands to give grooming and health-based advice. As part of the treatment, the staff wraps customer hands in hot towels containing essential oils, before pampering the nails. 
About the founder-Michael Elliot
Michael Elliot was a Hollywood screenwriter who, due to the need to solve a problem, took to entrepreneurship. The Brown Sugar and Just Wright writer established the nail and hair shop for men who are big on their appearances. If what you seek is nail and hair trimming in comfort, style, and proper hygiene, then that's what Hammer and Nails represent.
Michael launched his first location in Los Angeles, on iconic Melrose Avenue. His shop had an ambiance that screamed masculinity.  It had flat-screen TVs with oversized leather chairs, dim lights, and whiskey. 
The cost of the shop stood at $250,000 in 2013. Hammer and Nail offered premium services in a bid to break even and hit the profit margin. A regular manicure cost $23, while milk and honey soak experience cost $120.  
Within the first seven months, Michael Elliot's Hammer & Nails hit a record of $150,000. His success further propelled him to hit a new record high of $2 million by 2016. Then came the Hammer & Nail franchise idea. Therefore, Michael set out to raise capital for the next phase of the project.
Michael Elliot's Hammer and Nails Goes on Shark Tank
Elliot came up with the idea of auditioning for the Shark Tank, the reality show where entrepreneurs seek to find funding for their various businesses. . He hoped to raise $200,000 for a-20% equity of the Hammer and Nails brand. 
Michael Elliot of Hammer and Nails appeared on Season Six of Shark Tank on 26 September 2014. Instead of funding from the Sharks, Michael got a rebuttal by Kelvin O' Leary. Kelvin thought the idea can never work! 
Well, did the viewers agree with Kelvin O' Leary? No! What Michael got in response were eight investors. These investors were not Sharks but fell in love with the brand, concept, and plan of Hammer and Nails.  
In the end, Shark Tank paid off! The exposure offered a priceless value as Michael got the funding he desired. That's not all! Michael received at least 800 expressions of interest to invest in Hammer & Nails sent by email and via his website.
Michael picked seven of the eight prospects as Angel Investors. Of the seven investors, six invested $25,000 each for a 2.5% profit share. The seventh investor made a payment of $50,000 for a 5% Return On Investment (ROI). 
Elliot had no franchise experience when he went on Shark Tank. However, the investors eventually became franchise owners of Hammer and Nails with the expansion of the business. The list of investors increased when John Choi and Michael Fluegge joined in. 
John Choi is a developer of franchise concepts and bought 25 Hammer and Nails store rights across Northern California. Michael Fluegge settled for the rights to develop Hammer and Nails in the Southeast.
According to Michael, the success of this $21 billion grooming center was a result of several factors. First was the fact that men take delight in their grooming. They won't mind paying a little more for the best of nail and hair service. Also, having a place for men's grooming without feeling under pressure or scrutiny makes the business a boom. 
The grooming center puts in the 'guy factor' in its design and setup. However, there are no gender restrictions. 
About Shark Tank
Shark Tank is a reality television series that airs on ABC and premiered on 9 August 2009. It is a show where entrepreneurs pitch their business plans to a panel of investors (Sharks) for investment. On the show, the Sharks look for loopholes or weak points in the candidate's business plans. 
Each candidate has about one hour to pitch his or her business plan. But the presentation runs for 10-minutes on air. Some of the notable Sharks on Shark Tank include Daymond John, Barbara Corcoran, Robert Herjavec, Kelvin O'Leary, and many other Shark investors. 
Publicity for existing businesses is the other value in making an appearance on Shark Tank. Once a business owner appears on Shark Tank to pitch their business, it usually results in increased sales. This feat has been referred popularly to as the 'shark tank effect.' 
Hammer and Nails into the Future
 
Today, Hammer and Nails have sold more than 183 franchise licenses in eight states. It costs above $234,700 to $531,400 to acquire the Hammer and Nails franchise. The terms and conditions also include a royalty fee of 6% and a franchise fee of 20%. 
Hammer and Nails currently has over 300 licensed shops. As part of the traditions of the Hammer and Nail brand,  everyone who steps into the facility gets a warm welcome. You walk into a serene environment with a happy staff escorting you to an oversized leather chair. Now, you get to pick your brand of tea, ice tea, IPA, or bourbon. 
There is no restriction on who can purchase the brand, male or female. Franchise locations include New York, West Hollywood, CA, Midtown Miami, FL, Folsom, CA, Frisco, TX, Cypress, TX, Portland, OR, South Bay, CA, and more.
As the first of its kind in the male grooming franchise business, Hammer and Nails have carved a niche for itself. 
Michael Elliot's decision to set up Hammer and Nails was a bold one.  The company is on a  revolutionary path and seeks professionals for the next phase of the journey. 
Also, check related stories: