Tiger Comes Roaring Back to Claim First Golf Victory Since 2013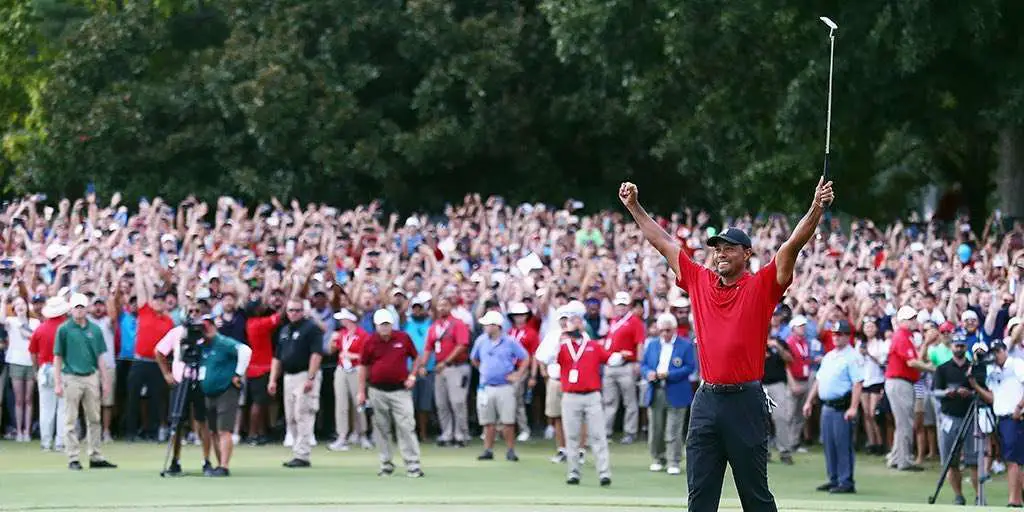 Don't call it a comeback, but it's a great comeback! After a five year drought, Tiger Woods clinched a victory at the Tour Championship in Atlanta today. He has won the $1.62 million prize in his first PGA Tour victory in five years. 
"I had a hard time not crying on the last hole," said Tiger, describing his very emotional state. He shot an 11-under-par 269. 
Tiger has gone under four back surgeries and a slew of personal problems in the last few years, including a DUI arrest last year. "I've worked my way back and I couldn't have done it without the help of hose around me," he said. 
Congratulations to our boss on winning the Tour Championship today, marking it his 80th PGA Tour victory and a comeback for the ages. – TGR #TW80 pic.twitter.com/A0ZR8WceRc

— Tiger Woods (@TigerWoods) September 23, 2018
Well done Tiger, well done!