Tika Sumpter: The Rise of the Sassy & Beautiful Actress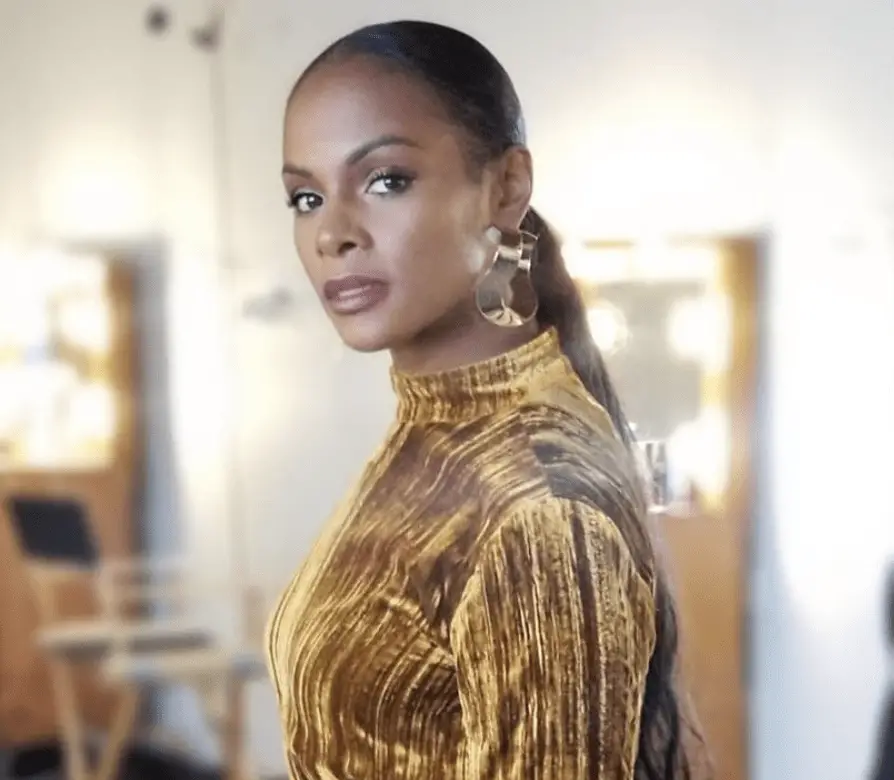 If you have a good eye for beauty and talent, you might have been gazing at  Tika Sumpter for a while now. The model turned actress is quite the beauty who has been lighting up TV and movie screens for almost two decades. Yes, almost two decades!
If you're a soap opera fan, then it wouldn't surprise you that Tika has been around this long. That's because she was a regular on the popular daytime drama One Life to Live for years before she moved to movies and prime time.
We are certain she is headed to being a household name, but how did Tika Sumpter climb up the Hollywood ladder?
RELATED: Maia Campbell: What Happened to the '90s Star?  
Tika Sumpter's Hollywood Beginning
It all started when Tika began her modeling career back in 2004. The Queens, New York native got her start doing commercials for Hewlett-Packard and Liz Claiborne's Curve fragrance. Before then, she had majored in communications at Marymount Manhattan College in New York City.
In 2004, Tika made her TV debut as the co-host of the series Best Friend's Date on the Noggin network. On the show, teenagers' friends screen and select blind dates for their friends. Tika landed the role that broke her into the acting world the following year. In 2005, she was cast as Layla Williamson on ABC's daytime soap opera One Life to Live.
She stayed on One Life to Live up until 2010. Tika was nominated for an NAACP Image Award for Best Actress in a Daytime Drama Series in 2008 for her role as Layla.
In 2011, Tika made her film debut in Stop the Yard: Homecoming. She returned to TV the same year by appearing as Raina Thorpe in The CW drama series Gossip Girl. Raina Thorpe was the daughter of Russell Thorpe and Chuck Bass/Nate's former love interest.
RELATED: Bankrupt? Lil' Kim's Net Worth And How She Got Here 
The year 2011 was a busy one for Tika Sumpter.
Aside from Gossip Girl and Stop the Yard: Homecoming, she also a role in the romantic comedy film What's Your Number? and a recurring role on BET's comedy series The Game.
Maybe 2011 was busy, but 2012 was even more magical for the beautiful actress. Tika landed the role of the middle sister in the music-themed film Sparkle. The film was inspired by the story of The Supremes and also featured the late great Whitney Houston. In fact, it was Whitney's last movie appearance as she passed away few months after production ended. Whitney played the role of the mother to the three singing sisters.
Aside from playing the sassy role of Dolores in Sparkle, Tika was also able to show off her singing pipes.
Speaking on working with Whitney Houston on the movie, Tika said: "I got to work with somebody who touched the world — not just the United States, the world. And she was generous, and giving, and loving and nurturing. And I'm just glad also that I got to work with a great director, great producer, and great writers. You know, I'm just really happy all around."
Tika Sumpter Teams up with Tyler Perry
Tika Sumpter's work with Tyler Perry began in 2013. She starred in the Christmas comedy/drama A Madea Christmas.  The same year, Tika moved to prime time by landing the role of Candace Young on The Haves and the Have Nots. Although the show did not garner praise from critics, it became an instant fan favorite. The Haves and the Have Nots is OWN's biggest rating hit to date.
Surprisingly, Tika did not accept the role of Candace Young when Tyler Perry called and offered it to her. In the video below, Tyler and Tika discuss how she seemed like she was not too keen on accepting the role at first. Tyler had to tell Oprah to call Tika and encourage her to take the role. Ultimately, Tika took the role and run with it to much success.
In 2014, Tika joined Kevin Hart and Ice Cube to star in Ride Along and Ride Along 2. Her move to films only got bigger and better since then. In 2016, Tika played Yvonne Fair in Get On up, the biographical drama film about James Brown. That's also the same year she starred in the HBO biographical film Bessie about the blues singer Bessie Smith.  She co-starred with Queen Latifah, Mo'Nique, and Khandi Alexander.
Tika's work with Tyler Perry continued when she starred in Nobody's Fool alongside Tiffany Haddish in 2018.
In 2019, she returned to TV when she was cast in the ABC comedy series Mixed-ish, a prequel spinoff of Black-ish.
RELATED: These 5 Are The Most Expensive Black Celebrity Homes 
Tika Sumpter the Producer
One of Tika's breakout roles was playing Michelle Robinson in the romantic comedy-drama film Southside with You. The film tells the story of the first date of Michelle Obama and Barrack Obama, future president and first lady. The movie premiered at the 2016 Sundance Film Festival to much critical acclaim.
"At first it was overwhelming," Tika told The New York Times about playing the role of Michelle. "I've never been to Harvard, I've never been to Princeton. I didn't even finish school because I couldn't afford it. But once I stripped away that 'Michelle Obama,' I was able to take it back to that girl from the South Side."
https://www.instagram.com/p/B8NjSzJlqR0/
Tika also took the role of being one of the producers on Southside with You. She also took on the role of co-executive producer on the political drama The 313 for CBS. On the show, she plays the role of Mayor or Detroit.
It would be an understatement to say Tika Sumpter's career has taken off in the last few years. Since 2016, she has appeared in films like The Old Man & the Gun, An Acceptable Loss, and is set to star alongside Jim Carrey and James Marsden in the action comedy film Sonic the Hedgehog in 2020.
Tika Sumpter Faces Some Backlash Over Her Relationship
Tika is married to fellow actor Nick James. They met and fell in love while co-starring in The Have and the have Nots. The two have a daughter.
Initially, Tika and Nick did not go public with their relationship. Even when Tika was pregnant with their daughter Ella, the identity of the father remained hidden for a while. Once they went public, Tika began sharing more and more photos of them and their family on social media.
https://www.instagram.com/p/B8kqANMF9EQ/
https://www.instagram.com/p/ByxsuZNl6ft/
As some might expect, Tika faced backlash for her interracial relationship from some in the Black community. Tika's decision to keep the Nick's identity for so long to avoid unwanted scrutiny turned out to be reasonable.
However, Tika's attitude about the backlash is one of dismissal. She told one online trolls multiple times to just "do better" or "be blessed. Seriously."
When asked why some people have issues with interracial relationships, Tika told the hosts of The Real that she thinks the criticism is even harsher on black women who date outside of their race. Her massage to those critics? "You don't have to lay in my bed, you don't have to eat our food, you don't have to live in my house, so, I hope you enjoy your best life."
That's our ultimate wish for Tika Sumpter as well. We wish the beautiful and talented actress many more days of her living her best life and continuing to share her talent with us.